A stock that remains on my buy list for October is Essex Property Trust Inc. (ESS).
Ironically, Essex Property Trust raised its guidance in their latest quarterly update, in July 2023, but its stock price continues to drop. Analysts at City downgraded the stock to Neutral from Buy because they are concerned about demand for apartments going forward.
My educated guess is that interest rates putting the brakes on the housing market will cause many to look for an apartment, opting to wait to buy until it cools down. Essex Property's portfolio of high-quality apartments, established in some of the richest regions of the U.S. is poised to reap benefits from that situation. It continues to be a quality investment.
Essex Property Trust Business Model
ESS is a self-administered and self-managed real estate investment trust. It owns, operates, manages, acquires, develops, and redevelops apartment communities, located along the West Coast of the United States. Specifically, 40% of its net operating income comes from Southern California, 43% from Northern California and 17% from Seattle Metro.
ESS owns interests in roughly 252 operating apartment communities, aggregating 62,000 apartments. ESS owns all of its interest in its real estate and other investments directly or indirectly through Essex Portfolio, L.P.
Learn strategies to generate dividend income, download ou guide now.
ESS Investment Thesis
Essex Property Trust is everything a REIT should be. It has a dominant position in a thriving market, a decent yield, and stellar dividend growth history. Most income-seeking investors look for REITs with high dividend yields, which usually means they have marginal growth opportunities.
If you're willing to invest in a company offering a yield of around 4%, then you'll find ESS most attractive. Your income will be safe and protected against inflation. During the recession of 2008, ESS kept increasing its dividend while maintaining a strong FFO per share.
Plus, you'll likely enjoy some value appreciation over the long haul. Essex Property Trust positioned itself over the recession to make sure it thrived once the economy started rolling again. ESS regularly acquires apartment REITs, successfully integrates them into its business model, and steadily increases its revenue.

ESS forecasted a 15% decline in the California apartment supply in 2023, with a 54% reduction in new supply expected in Northern California. The combination of declining supply and growing demographics makes ESS properties very interesting to the consumer. Finally, the stock price is appealing following its 2022 decline.
ESS Last Quarter and Recent Activities
Essex Property Trust reported a good second quarter 2023 with revenue up 4% and FFO per share up 2%. The increase in FFO was primarily due to higher same-property revenues and lower property taxes in Washington.
Same-property scheduled rents rose 5.2% year-over-year. The REIT increased its 2023 core FFO per share guidance to $14.88-$15.12, compared with the consensus of $14.85. The dividend triangle is starting to get back in shape!
Potential Risks for Essex Property Trust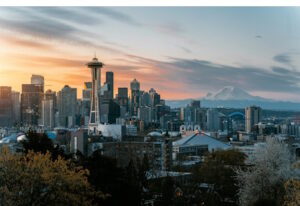 If you read the investment thesis above, it's pretty clear we like ESS. Its narrow market concentration is at the core of its success. In the past, however, we saw similar growth trajectories end in nightmares. While it seems unlikely we'll see California become a poor state, a severe economic slowdown might significantly impact ESS's business model. ESS is making a play on the tech sector by focusing on tech hubs such as San Francisco and Seattle.
The REIT usually offers short leases which opens the door to more revenue volatility. California regulates rents, and even though this shouldn't pose a big risk, it could eventually cause ESS to lag its peers. Also, ESS will have to deal with higher interest rates and a potential recession. Will tenants be able to afford quality apartments?
Learn strategies to generate dividend income, download ou guide now.
ESS Dividend Growth Perspective
Essex Property Trust has increased its dividend annually since 1995. It has never missed a dividend increase since its IPO in 1994! Below is the 10-year history.

ESS generates sustainable funds from operations (FFO) quarter after quarter. In the 2021 report, the REIT posted core FFO per share of $13.96 while paying an $8.36/share dividend. This equates to a 60% payout ratio. The 2022 dividend increase (+5% from $2.09 to $2.20) was more in line with what we expected from ESS after a disappointing increase in 2021. Shareholders can sleep well with a decent yield and a dividend increasing steadily year after year. We expected another increase in the first quarter 2023. The REIT didn't disappoint with a 5% increase to $2.31/share.
Learn about other great U.S. companies in U.S. Forever stock selection.
Final Thoughts on Essex Property Trust
Income-seeking investors happy with a 4% yield, and a steadily growing dividend that is protected against inflation might want to consider Essex Property Trust, an educated guess that remains on my buy list yet again.
The doom and gloom of higher interest rates and a recession do put clouds in the sky, but ESS has shown its ability to manage that well in 2008, and with its offer of high-quality apartments in "high-quality" cities, it should weather the storm well. There's always a market for expensive apartments where there are lots of high-paying jobs.