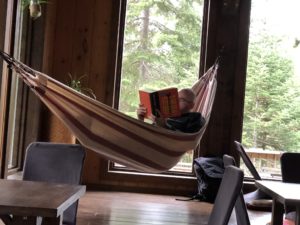 I want to help you accelerate your financial independence.
The purpose of this site is to help you build wealth and passive income alongside your active income, and ultimately, to become financially free. More specifically, this site focuses on dividend growth investing, with other asset classes and indexes for support. For years, this site has provided new investors with a basis to get started building wealth, and has provided experienced investors with free stock analysis reports and quick ideas.
This is the key place to start: Dividend Stocks 101: The Essential Guide
You'll also want to check out:
The Overview of the Dividend Discount Model
The Guide to Safe High Dividend Stocks
In my view, there are two primary methods that are optimal to build wealth in equities for do-it-yourself investors:
About me:
My name is Mike Heroux and I'm the author of Dividend Monk since 2015. I didn't create this blog, I bought it because I loved it! Yes… I buy blogs among other things!
I'm also the owner and author of The Dividend Guy Blog (since 2010), Moose Markets (2018) and founder of Dividend Stocks Rock (2013). I have an unusual sense of humor for a "nerdy finance guy". Before you decide if you trust me or not, let's get to the "boring & serious" stuff first.
I earned my bachelor degree with a double major in finance and marketing, I completed a CFP (Certified Financial Planner) certification along with an MBA in financial services. I worked in the financial industry for over a decade including 5 years as a financial planner and another 5 as a private banker managing accounts for high net worth (read $1M+) clients.
Besides being a passionate investor, I'm also happily married with three amazing children, and I live in the beautiful province of Quebec, Canada. Since I'm French Canadian, and French is my native language, I have most of my writings in English edited to minimize any grammar or spelling errors. I started my online venture to capitalize on my education and professional background by educating people about investing. A most fortunate by product of this professional endeavor is that I can work from home which allows me to be able to spend more time with my family.
In 2016, I decided to leave everything behind and go for a 1-year RV trip across North America and Central America (we made it all the way down to Costa Rica). Upon my return in 2017, I quit my job as a private banker and invested all my energy in my online business. I would rather pursue my dream of helping people invest through my sites. Since then, I have been a full-time online entrepreneur.
You can read more about my investing journey here.
Dividend Newsletter
I offer a dividend newsletter at no cost, that is read by thousands of people ranging from students to retirees to doctors to money managers. I'll point out individual dividend stocks and sectors that I believe are trading at appealing valuations, and you'll also get investing strategies and market observations, tailored specifically towards long-term investors.
Sign up below: